What are AI-enabled HMIs?
AI-enabled human-machine interfaces (HMI) are systems that involve interactions between the technical system of a machine and an operator in a context and across various channels:
– the machine is itself a hierarchy of interconnected systems capable of real-time data acquisition, data processing, artificial intelligence, and models;
– the operator has intra-individual and inter-individual specificities and performances, including the mobilization of cognitive and training abilities for a given task;
– the channels include, but are not limited to: vision and imaging, voice and sound, touch and haptics, 2D-3D immersion, and a possible development of (direct) brain-to-machine interactions. They involve both directional machine-to-man and man-to-machine exchanges. They aim at providing information, at setting up decisions, at acting and checking the consequences of the action for the best recovery, both on the human side and on the machine side.
The impact and maturity level of AI-enabled automotive HMIs can be mapped and ranked
High impact: AI-enabled HMIs will play a central role in the future of automotive systems
AI-enabled HMIs in the Automotive industry have mid to high TRLs (source: Presans.) Their applications include autonomous vehicles, driver-assistance, manufacturing, maintenance, marketing, insurance, and driver identification and monitoring. AI helps transform the HMI into a command center that thinks ahead, and eventually HMI could become the core element that allows optimal interplay between humans and vehicles. 
Mapping of recent achievements in AI-enabled automotive HMIs shows varying levels of human involvement
Recent achievements in terms of AI-enabled HMIs for cars can be characterized by the level of human involvement that they imply. Level 1 means no human involvement, level 5 means that the AI and human participants communicate directly.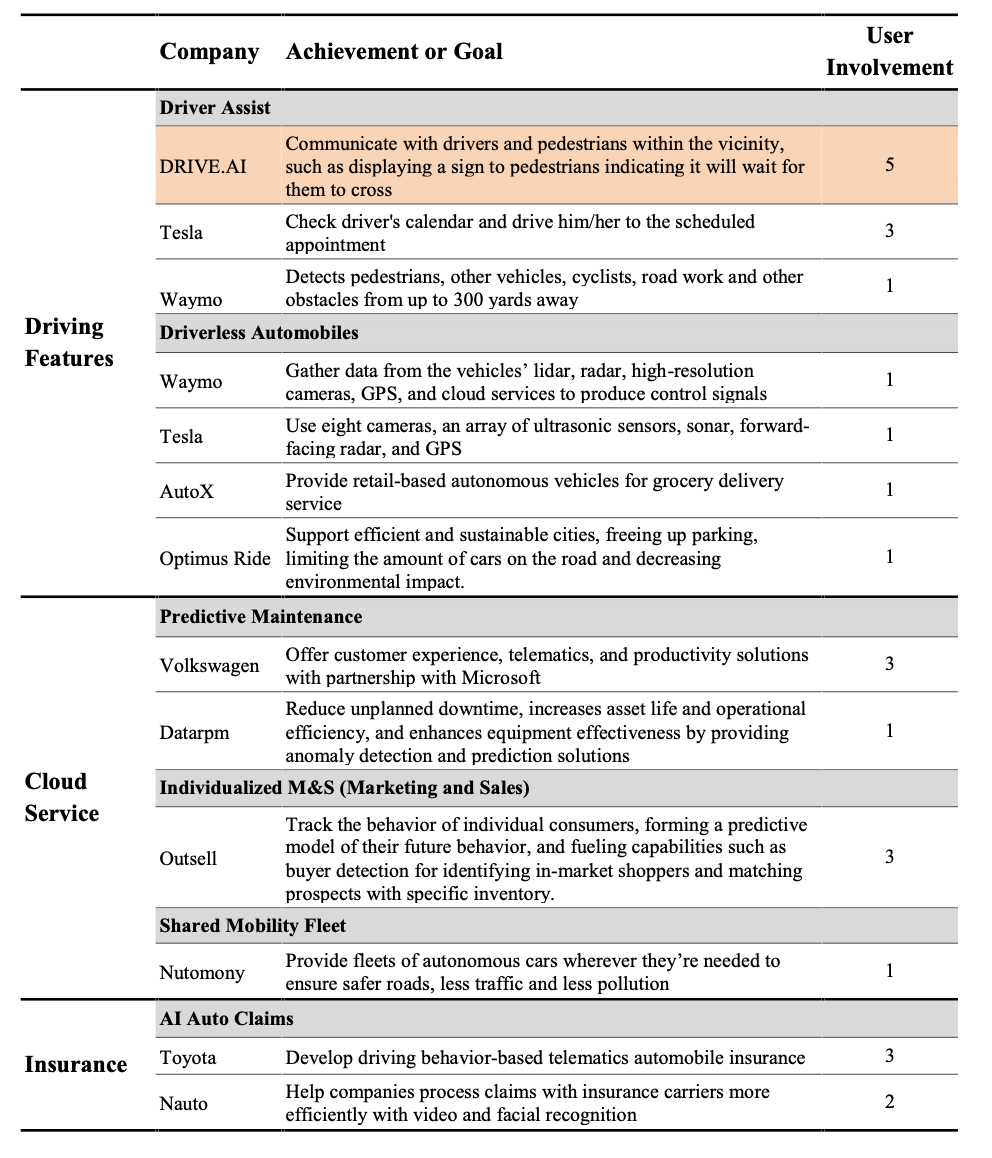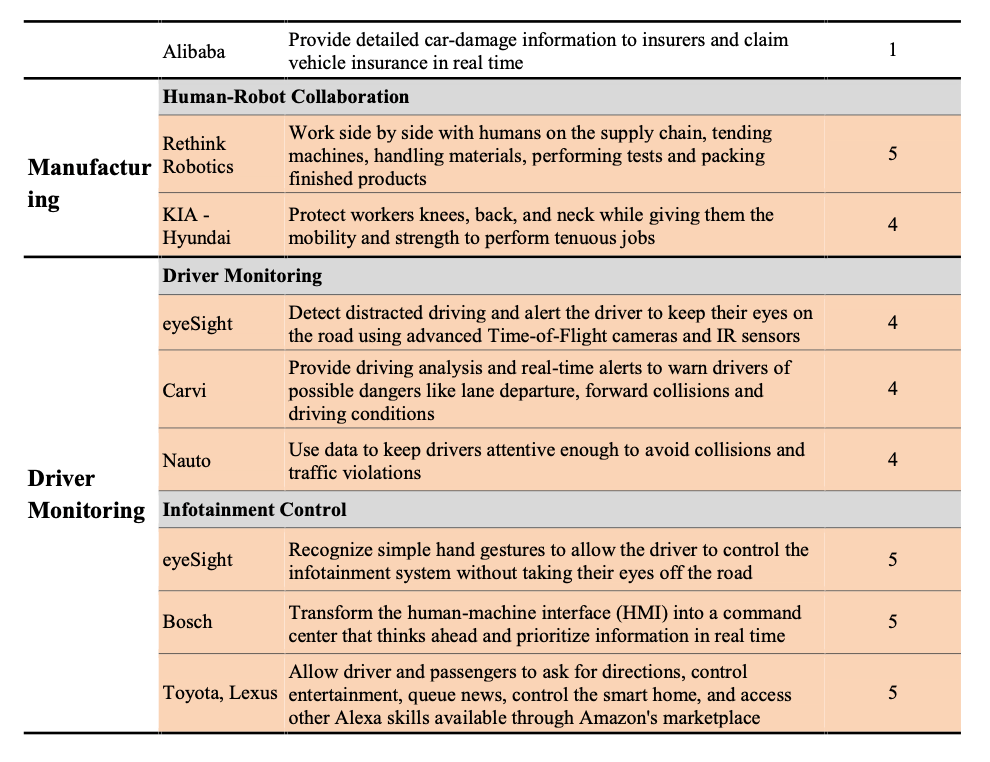 Source: Presans
Multi-modal interfaces and brand identity are two high impact factors for AI-enabled automotive HMIs
In order to achieve the near-term goal of automated driver assistance in a car, two features of AI-enabled HMI design are key: multi-modal interfaces for natural interaction with the AI driver assistant, and characteristics of AI that represent brand identity.
As cars become more automated and artificial intelligence becomes a basic must-have function, competitiveness in the automotive industry will shift from the attractiveness of a car's appearance to the in-car experience generated by an AI driving assistant and infotainer. Based on this scenario, the interest of car manufacturers lies in maintaining brand identity via the artificial driving assistant. Over 10 years ago, the automotive industry focused on interior design via color branding using lighting based on advances in light-emitting diode (LED) technology. For example, green and blue ambient colors convey a high-tech feel while yellow highlights the luxury feel of color. In a similar manner, the interaction with an artificial driver assistant in a car is now considered a key for branding by each car company. This is a field to watch out for.
Mapping and ranking AI-enabled automotive HMI technologies can help guide breakthrough innovation roadmaps
Presans can help industrial innovators in the automotive sector quickly assess the impact and maturity level of AI-enabled HMIs in their sector.