Last December, Stefan Lindegaard was back in Paris to run a Masterclass hosted by the EMBA of the Telecom Ecole de Management. The topic: Are you ready to transform, or die? Stefan performed a stylistic combination of smoothness and take-no-prisoners questioning, always striving to awaken the will to disrupt that slumbers within the audience.
What was his main message? "Become competitively unpredictable!"
Today's competitors are known, but tomorrow's competitors and ecosystem partners are unknown.
What advantage does becoming competitively unpredictable bring? Stefan views making their organization capable of working with unknown elements as one of the top priorities of today's executives. Many have been aware for a long time of the importance of becoming adaptive, fluid and transformative, and this imperative remains as relevant as ever. But for this, a supporting narrative has to be built, and people have to believe in this narrative. Competitive unpredictability provides a horizon towards which organizations can work towards. In this manner, your organization will transform itself, but at the same time maintain strategic and narrative continuity.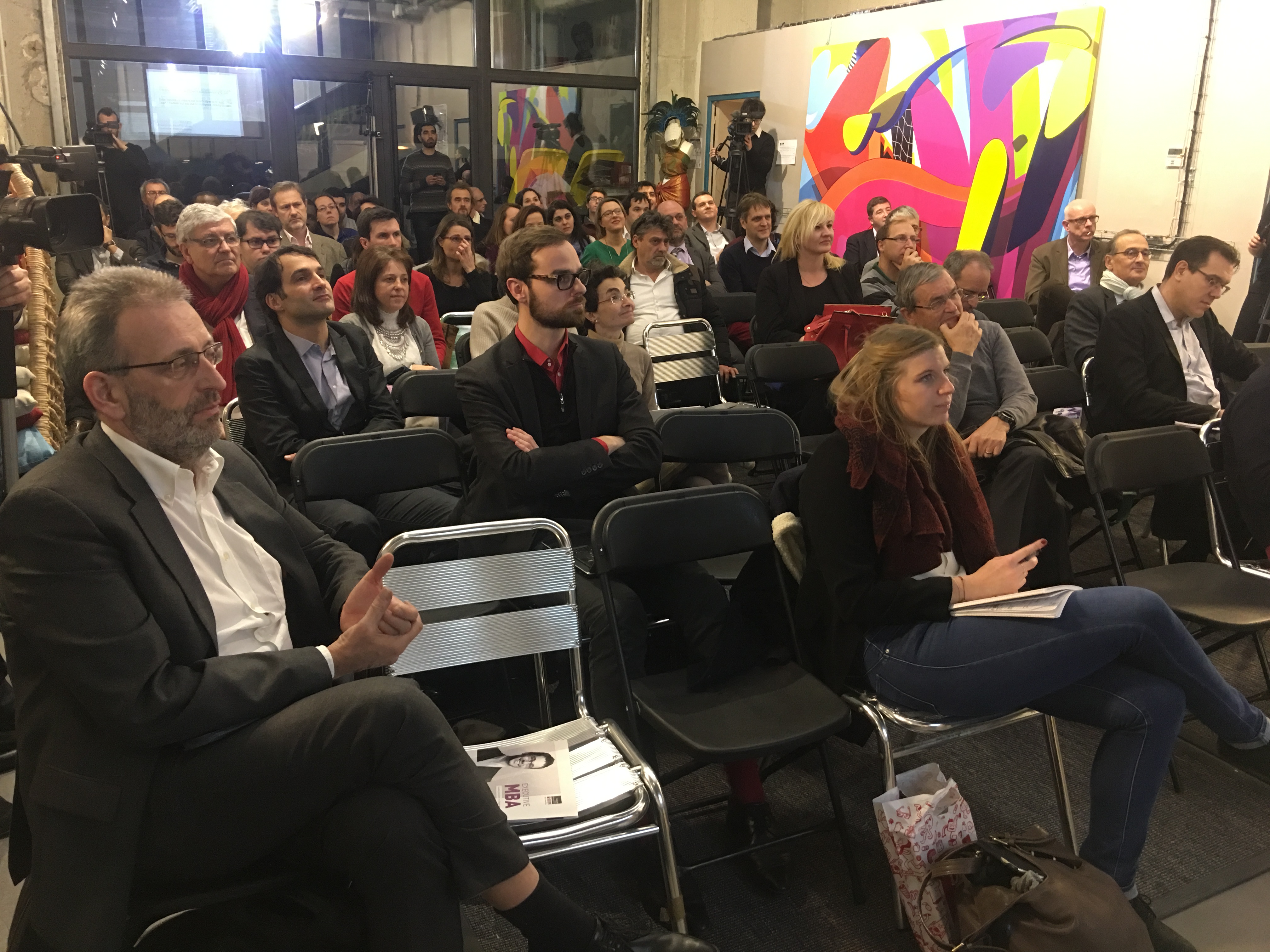 Stefan likes to interact with his audience in part because he always has an eye on spotting the sort of executives that will inevitably rise to the top of transforming organizations.
What will such organizations look like once they become competitively unpredictable? They will exhibit optimal performance in four aspects: listening, adapting, experimenting and executing — and this is how they will dominate their competition.
One of the key enablers for corporate success is a strong networking culture. As an introvert, Stefan has approached this matter with a strong interest in efficiency. According to him, top executives can create the mindset, the framework and the right processes and still provide the time for networking. If all this can be combined, the inevitable fate suffered by internal silos will be to be torn down. A better flow of information will emerge, leading potentially to better decision making. Finally, more resources will be available for solving problems and pursuing opportunities.
Sound views on strategy from Stefan.
NEED A QUICK ANSWER TO YOUR TECHNOLOGICAL QUESTION ?
The Conciergerie platform sets up your call appointment with a Presans-vetted international expert within few days