Michel Féret is the head of Product Management at Presans. He took the time to have a chat with us.
How did you become a part of Presans?
Back around 2010, I registered myself on the Presans expert platform. You could still do that, then. A couple of weeks later, Albert got in touch and we met in person. I liked the project and became a shareholder.
My view on Presans was that it made sense to develop a dedicated search engine for experts. I had a very technological vision. At the same time, the revenue generated by Presans originated exclusively from its service activities. That's where the actual traction was happening. We are now putting more emphasis on product management.
What is your current function at Presans?
I'm in charge of Product Management, with a focus on Sofia (X-Search and X-Call). I'm here to make sure these applications fit the needs of our Fellows and Project Managers.
Synergy Factory
We create on-demand multicorporate & multiexpertise task forces for innovation & Intelligence.
We are constantly increasing our coverage, i.e. crawling and indexing more sites, publications, and experts (we currently have more than 5 million searchable experts). We have also improved drastically the User Interface for the fellows with a built-in iterative search approach, better tools such as expert graphs, and automated categories (machine learning algorithms).
The Presans strategy is still evolving, and I contribute on that level as well of course.
Tell us about the previous stages of your career.
After my PhD in Computer Science on the topic of artificial intelligence, which I had obtained in Canada, I worked in telecommunications at Nortel. I switched to consumer electronics when I got hired by Sony in Tokyo. Digital television became my field of expertise. Later on I remained within this field at Thomson.
Back when I was at Sony the company had both the cash reserves and the ambition to innovate. On the product innovation level, at that time Sony created the MP3 Walkman and the Aibo robot. In Japan, we were also selling tablet TVs. And let's not forget the Playstation. These products were very innovative at the time, however most of them did not benefit Sony in the way they perhaps should have. Leaving aside the Playstation, Sony has failed to become a market leader in those product categories. In some of them, Sony doesn't even have products today.
What happened is that this company did not understand the added value of software. Sony was excellent on the hardware level (they had MP3 players long before the iPod), but not focused enough on the software (no iTunes!). They have been trying to come back from this mistake, but it isn't easy for them, since it's not in their culture.
By contrast, Thomson had very little product innovation, despite a massive corporate research department. The focus there was on patent output (Thomson-Technicolor holds 30 000 patents). They are a major source of licensing revenue for the company. They actually catered very little to the needs of the business units. Research and Innovation was disconnected from the day to day business. In fact, most of the technology used by Thomson for set top boxes and gateways did not come from their research department.
Of course, Sony is also big on filing patents. The Sony patent portfolio is massive. But they make much greater internal use of their patents, even if they also engage in in- and outgoing licensing. Overall, Sony's R&D and patent activities are rather well aligned with their product strategy, even though their product strategy has had flaws…
Over the course of my career, I developed a strong interest in IP and its relationship to product management and enterprise strategy.
What is your vision of the role of Product Development?
You have to know your customers and anticipate their future needs. You have to understand the underlying technology of your products. And it becomes necessary to integrate or associate solutions and services into one product. This is apparent in the case of televisions, which have become a lot more like computers these days. The iPod's success was based on iTunes. To innovate, you need to put new, different people in place, both from a technological and a business perspective.
We are back at Sony's missed software turn. What should Sony have done to get software right?
Sony should have trusted its non-Japanese engineering teams more than it did. Sony was too Japanese-centered and was not able to open up to those who had the software culture that was needed. When I say "software culture", I mean both on the level of technology and on the level of business models. Sony has a hardware culture. The only part of Sony that mastered software was the Playstation team. Even for them it wasn't easy. Lack of software at first caused the PS3 to miss the online gaming dimension. But they had enough financial resources to fix the problem in the end. The PS4 today represents 50% of the global market for gaming consoles.
This observation can be generalized to many companies who do not use external competencies to evolve their offerings to match with their customers' needs and demands. Presans' mission is actually to open such companies to outside resources and to show them that returns are effective and quick.
Who are your heroes?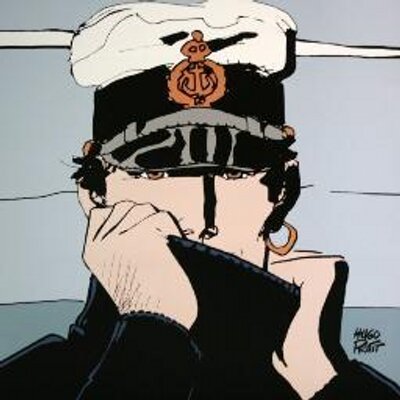 Ken Kutaragi, the man behind the Playstation. It took a lot of balls and resilience to develop the Playstation. In a way, the fact that Sony's vetting process is so drawn out tests the resilience and persistence of innovators. It makes sure innovative projects will be pursued with determination. It's a good system, actually.
Toshi Doi is also a hero. He invented both the Compact Disc and Aibo. That's a lot for a single man!.
Finally, Corto Maltese is another hero I like: a sharp man with a laid back style.